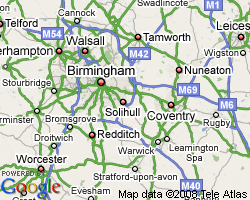 Vacancies
To stop the scroll, hover your cursor over the item
To see all the vacancies with further in-depth descriptions click below:~
All nannies are personally interviewed, police and reference checked and many have been on our books for several years
We supply to the West Midlands Area: -
Full time Nannies

Baby-Sitters

Part time Nannies

Maternity

Nurses

Emergency Nannies
Full time nannies work 5 days per week, approximately 9 to 10 hours per day. e.g. 8.00a.m. to 5.30p.m. 9.00a.m. to 6p.m.
In all cases, hours to suit your requirements.
We can supply full or part time Nannies or possibly Nannies just for school runs or functions e.g. Weddings, Parties etc.
Should you require a Nanny at short notice, we invariably have on our books Nannies who are able to step in and help you.
If you are coming to the West Midlands for a function, e.g. wedding celebration etc, we can supply you with Baby-sitters who will take care of your children and babies. You may find that you need more than one Nanny and according to availability and the amount of notice we are given, we will be able to assist you.
For all your child-care needs, Solihull Nanny Agency is available to help you make the right decision.
If you wish to see some of the Nanny and Baby-sitter profiles, please clik the button below.
find us on facebook
West Midlands area only